The One Flower I'll Drive to See
I never thought I would be one to appreciate flowers.
There was a time — not long ago — when I didn't know a daisy from a petunia, and didn't care.  And the truth is, I still don't — with one exception.  Two years ago, I happened to move to the exact corner of the White Mountains at the exact time when something irresistible occurs each June: the profusion of color that is lupine season.
I remember when I first saw lupine.  My fiancee had been reading somewhere that the lupine were supposed to be spectacular in a nearby town called Sugar Hill.  "Flowers?" I thought.  "Who cares?" Sure, spring is really pretty when things start to bloom — I get it.  But driving around to look at flowers?  I'd rather be climbing a mountain, or kayaking a river.  Nevertheless, we drove up Route 117 into Sugar Hill for a look.
And then we saw it.  At first there were just a few along the road: this incredible, bold purple color, these tall plants that stood out sharply against the green hues of the trees and shrubs.  Right around Polly's Pancake Parlor, we started to see whole fields that were purple.  Even I had to admit: it was stunning.  Everywhere you looked, ordinary fields were transformed into explosions of bright color.  It was fun — you wanted to keep driving to find more and more fields of lupine.
Little did I know then that Sugar Hill hosts an annual festival every June called the Celebration of Lupine.  This year the festival — now in its 23rd year — is being held from June 6th to 21st in Sugar Hill.  There is a list of events on the Franconia Notch Chamber of Commerce site, mostly centering around the weekend of June 11th-12th.
If I lived in Boston, would I come all the way up to Sugar Hill just to look at the lupine?  Probably not.  But is early June a great time anyway to be in the White Mountains, and does looking at the lupines in the evening after a day of hiking and eating nearby sound perfect?  Definitely!  I do it all time.
With that in mind, here's a quick, basic guide for where to find good lupine viewing when you're up here.
When Is the Best Time to See the Lupine?
Depending on the weather patterns, typically early to mid-June.  The lupine season typically lasts for about three weeks.  Last year, right around June 14th when I was finishing up the school year, we saw the most spectacular color.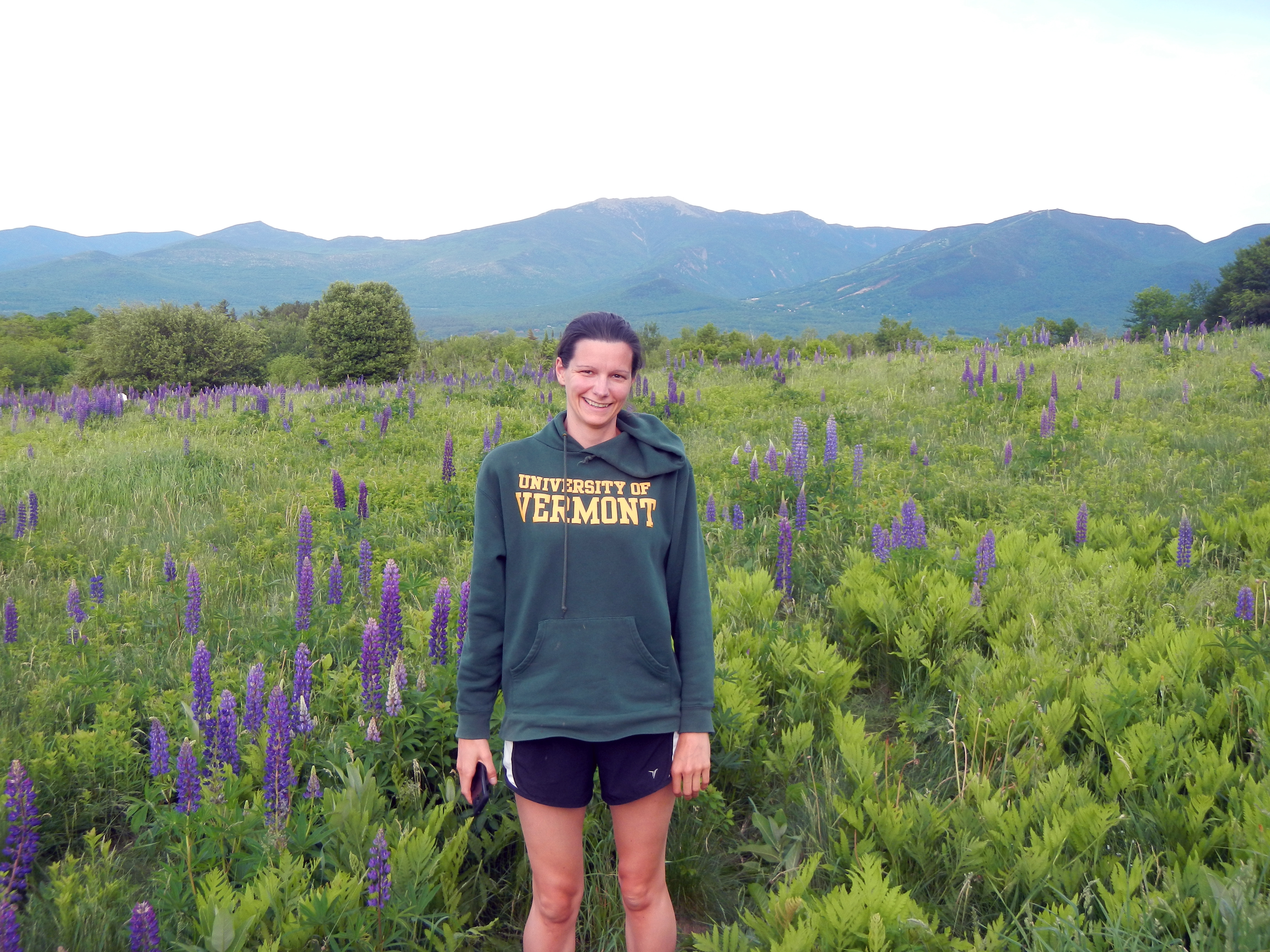 Where are the Best Places to Stop and Take Pictures of the Lupine?
Sugar Hill, New Hampshire is the best place, bar none.  Specifically there are two good places to stop and take pictures of the lupine there.
From the town of Franconia, drive west on Route 117 toward the town of Sugar Hill.  Soaring mountain views quickly give way to plentiful lupines growing on both sides of the road.  A few miles up, you'll pass the famous Polly's Pancake House.  (A beautiful lupine field used to sit across from Polly's until a renovation project destroyed the flowers in 2015.)
Shortly past Polly's is a big field on the right that is usually covered in lupine.  It's spectacular and there's usually enough room to pull off and take pictures.
There's another good field of lupine right next to St. Matthew's Chapel, at the corner of The Birches Road/
Probably the best lupine viewing is just a little farther up Route 117.  At the top of the hill, take a left on Sunset Hill Road.  Immediately you'll see abundant lupine growing in a series of open areas to your left.  This is perhaps the premier lupine viewing area in the area.  You'll often see cars stopped here on the side of the road.  You can also park at the Sugar Hill Sampler and walk across the road.  What's more — these lupine fields have dramatic views of the White Mountains just behind them.  Continue on to The Inn at Sunset Hill, where you'll often see more lupines.
Where Else Can you See Lupine in the Area?
The Alpine Clinic:  Located a few miles from Sugar Hill in the town of Franconia, the Alpine Clinic is a big, modern medical building with abundant lupine growing around it.  Simply drive south on Route 18 from Franconia, and when you see the sign for the Alpine Clinic driveway, you should see spectacular lupine growing along the road.
Lewis Hill Road:  Last year toward the end of the lupine season, we found some great lupine fields up on Lewis Hill Road, over in Bethlehem.
Exit 41 Travel Inn, Littleton:   Located about 15 minutes north of Sugar Hill, Exit 41 in Littleton also has spectacular lupine.  Take this exit and look to your right.  In the big field next to the Exit 41 Travel Inn, you'll see one of the largest lupine fields in the area.  Although it's right along the highway, it's well worth seeing.
For more information, the Franconia Notch Chamber of Commerce page often posts live online updates for the best places to see lupine during the time of the festival.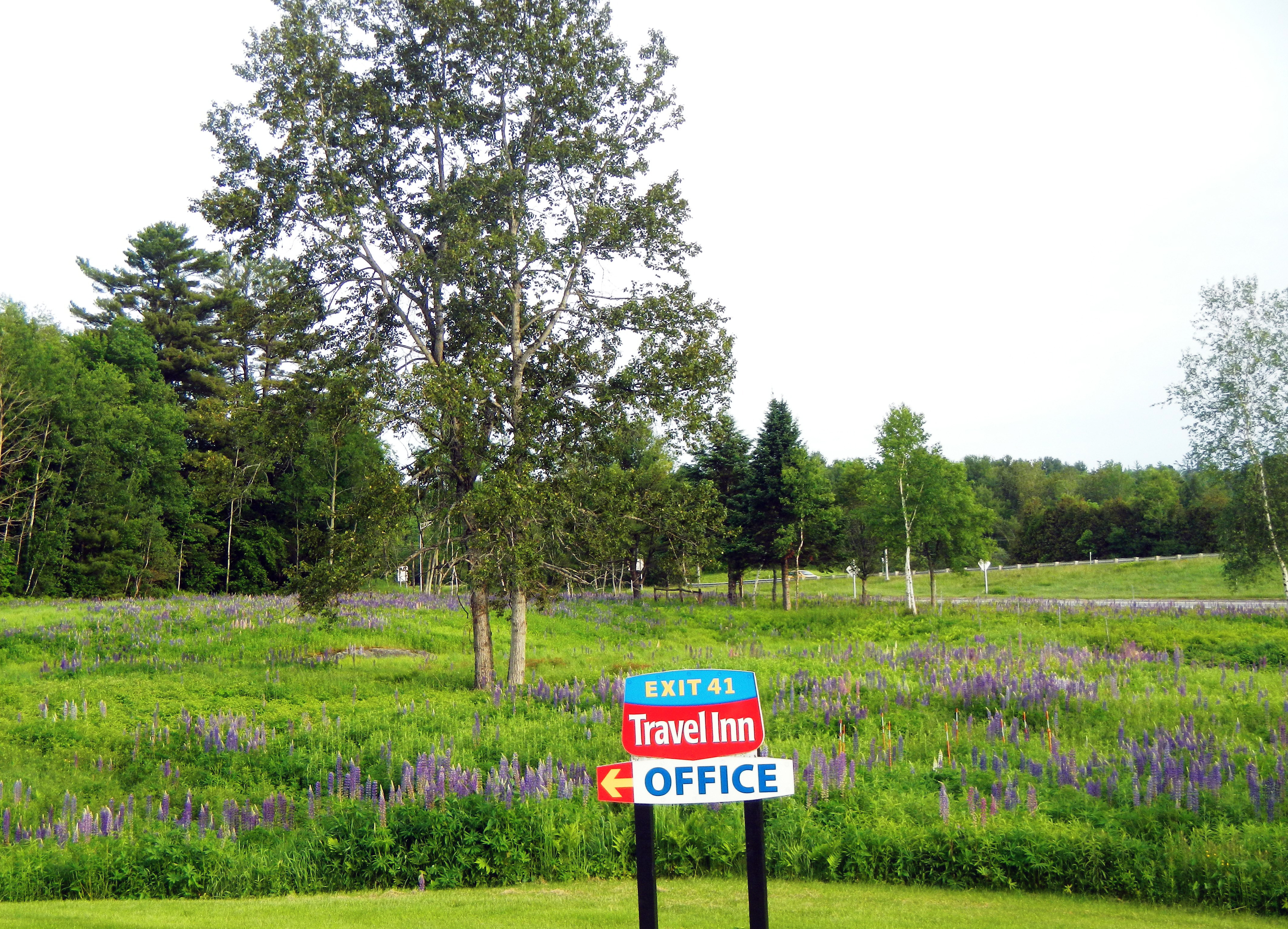 What are Some Short Hikes in the Area to Do When You're Not Looking at the Lupine?
You've come to the right place.  This part of New Hampshire has tons of great hikes — long and short — that you can do while you're in the area.  I've got a good list of them here:
New Hampshire's Best Short Hikes
What are the Best Places to Eat While You're Up Here?
Here are a few of my favorite local places for food:
Breakfast
Polly's Pancake, Sugar Hill
Miller's Cafe, Littleton
Lunch
Wendle's Cafe, Franconia
Dinner
Balliwick's, Littleton
Schilling Beer Company, Littleton
White Mountain Cider Company, Bartlett
Gypsy Cafe, Lincoln
More Information
For more information, visit the Franconia Notch Chamber of Commerce page, or the Celebration of Lupine Facebook page.
I hope you find great lupine this season, even if — like me — you're not a flower person.  Trust me though, it's worth it.