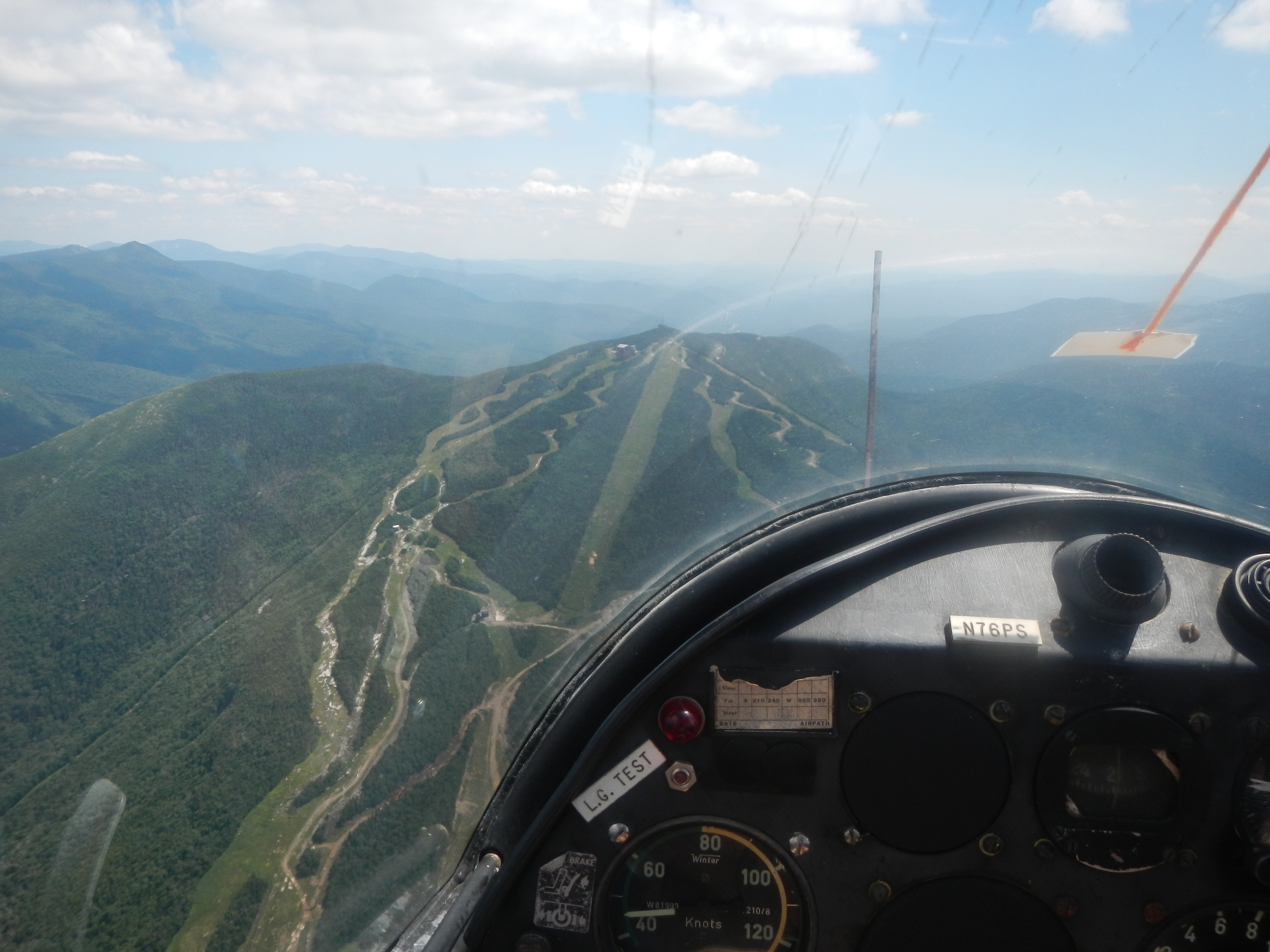 ***
A few years ago, I was eating lunch on Mt. Lafayette when I looked up to see a small plane bearing down on me.  
Normally you hear a plane long before you see it.  But this time the only noise — other than the din of forty hikers gone quiet — was a gentle swish.  
Just as I was about to lunge behind a boulder, the plane banked right in front of us, cutting an impossibly tight, searing radius.  Then — swish! — it was gone, tearing back down the Franconia Ridge.
"What was that?" the man next to me asked, open-mouthed.  "A drone?"
"No," I said, "a glider."